Client - 
Miller Poultry Brands
(Concepts completed while under the full-time employ of Vala Marketing)
Scope of Work -
Art Direction, Web Design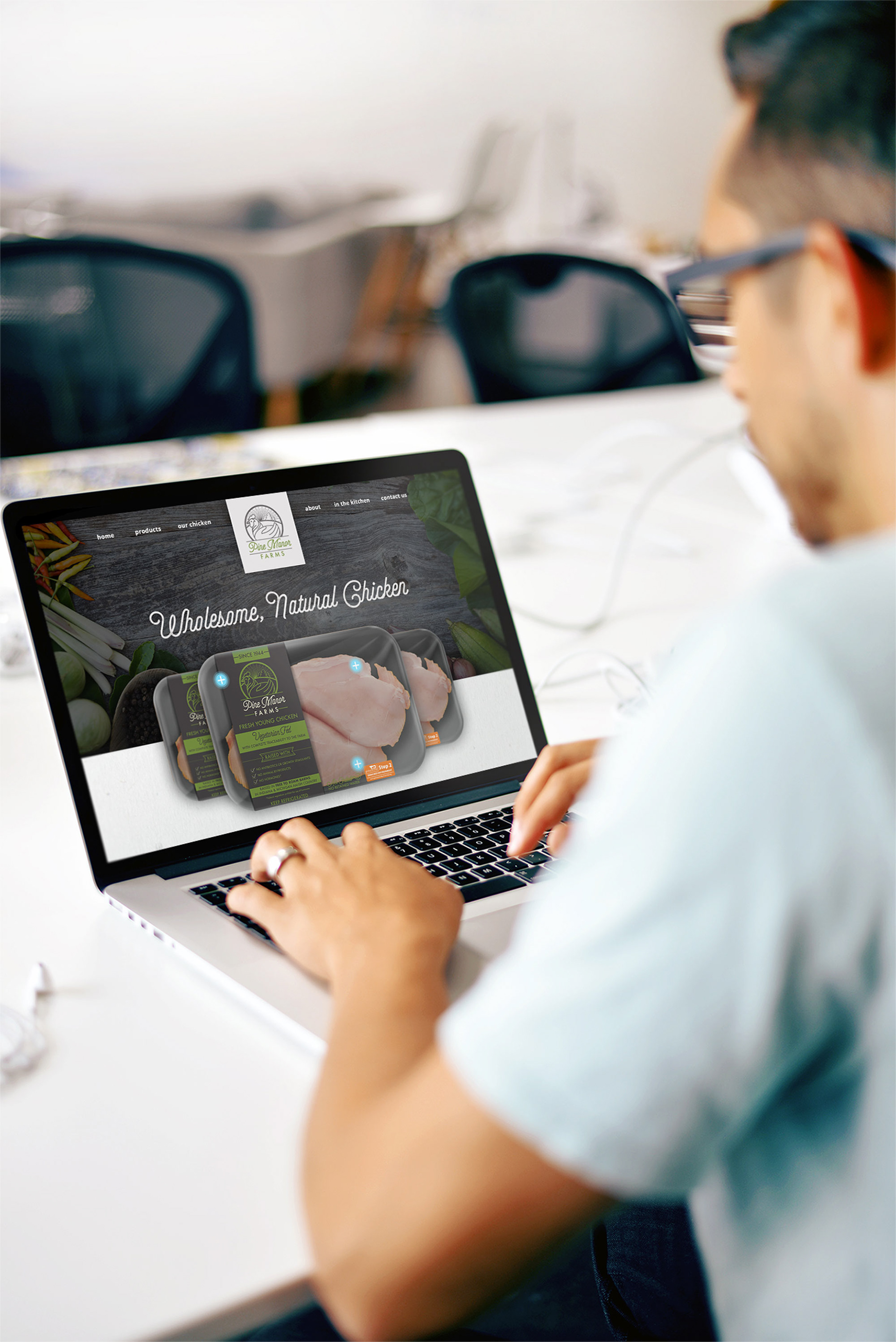 Pine Manor Farms -
Being the most premier brand that Miller Poultry offers, our goal was to define what makes Pine Manor different, and tell that story visually through the website. Being a refined brand that takes special care in the treatment and quality of their product, we wanted to bring that same refinement to the website. You will see a more thoughtful, natural color palette paired with subtle texture to help support the sense of an upscale product, alluding to the natural growth and special care taken to the raising of these chickens.
Katie's Best -
Bring the mid-range product, we wanted to really infuse this brand with some unique positioning and supporting graphics for the current visual identity. Our goal is to portray Katie's Best as a promoter of wholesome, healthy, and responsible eating - leading by example. Through fun graphics on the website paired with an overall casual, family friendly demeanor, we want Katie's Best website to feel personable, and act as a relevant resource for healthy eating tips and great-tasting recipes.
Miller Poultry -
The Miller Poultry website not only needs to showcase the most affordable line of products offered in a unique and engaging way, but also needs to serve as a corporate hub for potential/current employees and growers. Through analyzing the current website with this narrowed focus, we chose to pinpoint and solve the current User Experience (UX) and User Interface (UI) pain-points through embracing the rich company culture and history.