Client: Mishawaka Housing Authority
Completed while under the full-time employ of Vala Marketing.
Scope of Work:
Art Direction, Brand Strategy, Design & Development, Web Design & Development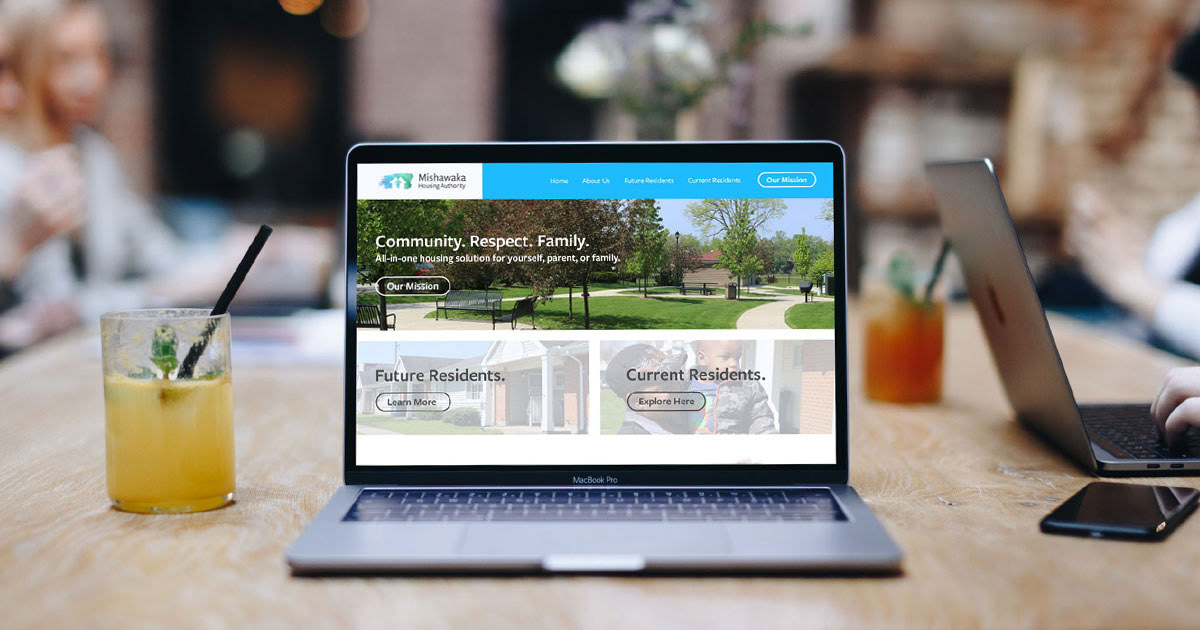 The Mishawaka Housing Authority wanted to rethink the way Section 8 housing is thought of in Northern Indiana. Usually treated as "second-rate" or "below average" housing, our goal was to promote these values through designing their visual identity and digital presence. Through uplifting copy to high-resolution imagery and fresh colors, we are changing the perspective to be more welcoming to families, and providing a place to plant your roots.