Client: Pizo & Foz
Completed while under the full-time employ of Vala Marketing.
Scope of Work:
Art Direction, Branding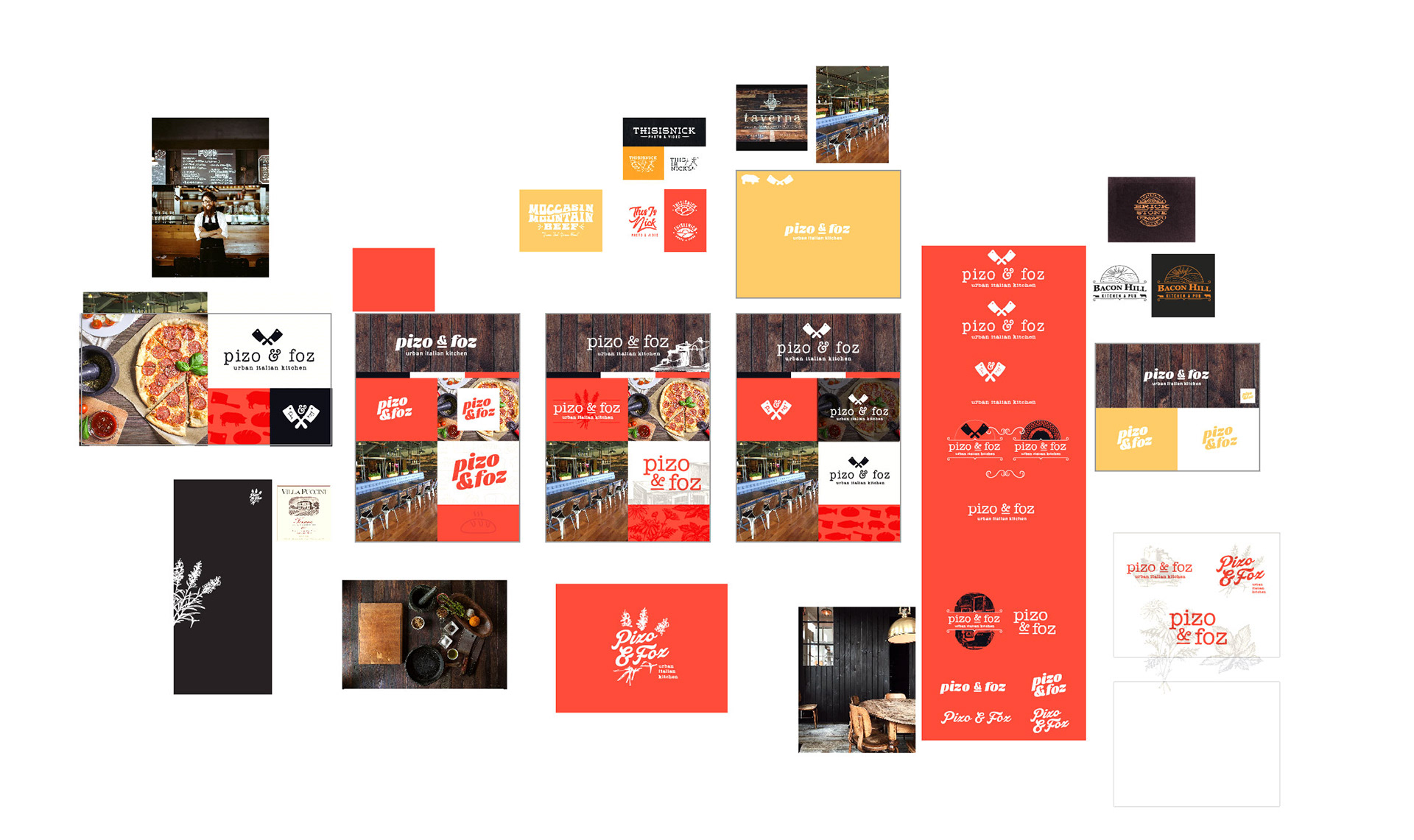 The brand identity for this upcoming urban pizza kitchen is bold on it's own, yet subtle in context. Using bold colors influenced by the Chicago flag, this direction is meant to be a refreshing pop of color and design in the restaurant's environment.